Welcome
We have over 21 years experience in repairing fiberglass tubs, baths, boats, swimming pools, vehicle parts and almost anything made of fiberglass. We provide mobile on-site repairs in our service area of Mooresville, Cornelius, Huntersville, Charlotte, Statesville, Denver, Concord, Troutman and Lake Norman. We are AMCA certified and can offer numerous references from many satisfied customers.
Types of Fiberglass Products We Can Restore or Repair
Bathrooms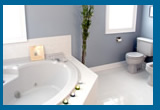 Is your bathroom shower or tub cracked or leaking? Are you totally satisfied with your whirlpool? We can repair cracks, holes or chips to be better than new! Color matching is not a problem, and changing color is something we do on a regular basis. All of our bath tub/shower stall surface repair kits are factory color-matched. We also offer colors for general plastics, cultured marble, simulated marble and counter tops. Re-glazing your shower or tub may the answer you've been searching for. It costs a lot less to repair or change your bathroom shower or tub than it will be to replace it. It is a lot faster, with minimum interruption in your daily life.
Boats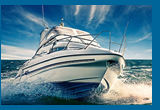 Living on Lake Norman has enabled us to repair the fiberglass on numerous boats and watercraft. We perform repairs and large restoration projects. Small or large boats, jet skis, surf boards or wave runners, if it is made of fiberglass and is supposed to float, we can repair it better than new. Major damage to boat hulls can be repaired without costing thousands of dollars at a marina or boat repair shop. We have extensive experience with hull damaged boats.
Water Features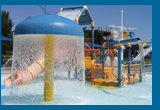 We refurbish Water Features, Water Parks and Water Rides of all fiberglass types for community and public pools. We offer yearly maintenance,waxing,buffing,clear coating and complete repainting. Fun in the sun can turn not fun real fast if your water slide is broken. We can have you back on the slide and in the water in as little as a few days! Don't let your kids and their friends suffer from a deteriorating water slide and don't spends thousands on a new slide, let us fix yours fast and better than new.
Swimming Pools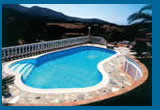 Even if your swimming pool is not actually made of fiberglass, we can repair or refinish the steps and slides. Fiberglass and acrylic steps and slides may need repaired when you replace the liner in your pool. The new liner will essentially give you a new pool with old steps and an old water slide. Steps and slides can be refinished to match any color pool liner. Remember...It costs less to repair than to replace!
Cars & Motorcycles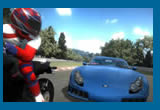 Many automobile manufacturers have long relied on the versatility of fiberglass to build cars. The dealer will charge thousands to repair your car, when we at Kenny's Fiberglass Restoration can repair your car for much less. Our process of repairing your cars damaged fiberglass will ensure the original shape and form will be restored. Motorcycle fenders, fairings and saddlebags can easily be repaired back to new. Call us at 704-252-0979 for a free estimate on your car, motorcycle or RV.
Cast Iron Re-glazing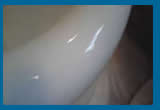 Has your cast iron bath tub or sink become damaged or stained? Don't throw it away, re-glaze it. Every year, refinishing shops across the country rescue tired old tubs and sinks by re-glazing the tub. Re-glazing cast iron tubs and sinks is an effective and inexpensive solution for porcelain that is chipped, worn rough, or whose color has simply gone out of style. For an average cost that is miniscule to the price of a new cast-iron or steel tub installed. We can make an antique fixture look brand new.
The Fiberglass Restoration Process
Here's an example of our fiberglass restoration process from beginning to end.
Before & After Photos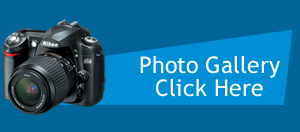 Contact Us
Kenny's Fiberglass Restoration
Kenny Stewart
210 Sparta Dr.
Mooresville, NC 28117
704-252-0979
Services and Repair types
Fiberglass Gelcote Repairs and Restoration
Bathtub Repairs
Shower Repairs
Boats and Jet Ski Repairs
Gelcote Blemishes
Spider Cracks
Holes
Gouges
Bottom Paint
Cast Iron Bathtub Repair and Re-glazing
Cast Iron Sink Repair and Re-glazing
Fiberglass Pools and Spas
Acrylic Repairs
Fiberglass and Acrylic Pool Steps
Bathtub and Whirlpool Warranty
Spa and Hot Tub Repairs
Boat Floors Replaced
Gelcote Polish and Buffing
RV Repair
Custom Bath and Shower Re-glazing
Custom Color Changes
ATV Parts
Motorsports Parts
Car Parts
Steeples
Baptismal Pools
Fiberglass and Tile Shower Pans
Water Slide Repairs